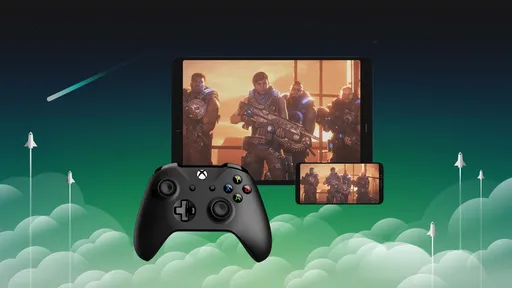 Chegou oficialmente ao Brasil o serviço Xbox Cloud Gaming. Conhecida anteriormente como Project xCloud, a plataforma permite jogar títulos da família Xbox em PCs com Windows, tablets e smartphones por meio de um aplicativo dedicado. Mac e iOS também são compatíveis, porém via navegador de internet.
Os games disponíveis no Xbox Cloud Gaming rodam inteiramente na nuvem, o que dispensa a necessidade de ter um PC gamer ou console tradicional. Então, quais jogos estão na biblioteca do serviço? A seguir, veja a lista atualizada até setembro de 2021.
Como funciona o catálogo do Xbox Cloud Gaming
Assim como acontece nos serviços de streaming de vídeo, como Netflix e Amazon Prime Video, o Xbox Cloud Gaming renova seu catálogo de títulos periodicamente. Logo, alguns jogos podem ser removidos e outros adicionados sem aviso prévio por parte da Microsoft. É a mesma estratégia adotada no Xbox Game Pass Ultimate, que não mantém 100% dos jogos para sempre.
Além disso, alguns dos games possuem certas restrições. Nos tablets e smartphones, nem todos os títulos são compatíveis com controles na tela sensível ao toque. Enquanto isso, no PC, você obrigatoriamente precisa usar um joystick para conseguir jogar, uma vez que a plataforma ainda não tem suporte para mouse e teclado.
Em ambos os casos (PC e mobile), você precisa ter um controle oficial do Xbox ou controles de terceiros que tenham sido verificados pela Microsoft. Entre as marcas confirmadas estão: 8BitDo, Backbone, Ipega, MYGT, PowerA, Razer e SteelSeries. O DualShock 4, controle do PS4, também funciona nos jogos do Xbox Cloud Gaming.
Quais jogos estão disponíveis no Xbox Cloud Gaming
Abaixo, os jogos que você pode experimentar no Xbox Cloud Gaming para computadores, tablets e smartphones. Para facilitar o entendimento e localização, games marcados com asterisco (*) possuem suporte para controles pela tela touchscreen, mas que ainda assim podem ser jogados usando controles externos.
A Plague Tale: Innocence
AI: THE SOMNIUM FILES
Aragami 2
ARK: Survival Evolved Explorer's Edition
Astria Ascending
Astroneer
Atomicrops
Banjo-Kazooie (*)
Banjo-Kazooie: Nuts & Bolts
Banjo-Tooie (*)
Batman: Arkham Knight
Battlefield V
Battletoads
Beholder Complete Edition (*)
Black Desert
Bleeding Edge
BLiNX: The Time Sweeper (*)
Bloodroots (*)
Breathedge
Bridge Constructor Portal (*)
Bug Fables: The Everlasting Sapling
Call of the Sea (*)
CarrionCartoCeleste (*)
Children of Morta
Cities: Skylines — Xbox One Edition (*)
ClusterTruck
Code Vein
Conan Exiles
Control
Crackdown 3
Craftopia
Cricket 19
Crimson Skies: High Road to Revenge (*)
Cris Tales (*)
Curse of the Dead Gods
Cyber Shadow
Darkest Dungeon (*)
DayZ
Dead by Daylight: Special Edition
Dead Cells (*)
Deep Rock Galactic
Descenders
Desperados III (*)
Destiny 2
Destroy All Humans!
DiRT 5 (*)
Dishonored: Definitive Edition
Dishonored 2
Dishonored: Death of the Outsider
Disneyland Adventures
Dodgeball Academia
Donut County (*)
DOOM (1993)
DOOM II (Classic)
DOOM 3
DOOM 64
DOOM (2016)
DOOM Eternal Standard Edition
Double Dragon Neon (*)
Dragon Age Inquisition
Dragon Quest Builders 2
Dragon Quest XI S: Echoes of an Elusive Age — Definitive Edition (*)
Drake HollowEastshade (*)
eFootball PES 2021 SEASON UPDATE STANDARD EDITION
Empire of Sin (*)
Enter the Gungeon (*)
F1 2019
Fable Anniversary
Fable II (*)
Fable III (*)
Fallout 3
Fallout 4
Fallout 76
Fallout: New Vegas
Farming Simulator 19 (*)
Five Nights at Freddy's
Five Nights at Freddy's 2
Five Nights at Freddy's 3
Five Nights at Freddy's 4
Flynn: Son of Crimson
For Honor
Forager
Forza Horizon 4 Standard Edition
Frostpunk: Console Edition
Fuzion Frenzy (*)
Gang Beasts
Gears of War 2
Gears of War 3
Gears 5 Game of the Year Edition (*)
Gears of War 4
Gears of War: Ultimate Edition
Gears of War: Judgement
Gears Tactics
Genesis Noir (*)
Goat Simulator
Going Under (*)
Golf With Your Friends (*)
GONNER2 (*)
GreedFall
Grounded — Game Preview
Guacamelee! 2 (*)
Hades (*)
Halo 5: Guardians
Halo Wars 2: Standard Edition (*)
Halo Wars: Definitive Edition (*)
Halo: Spartan Assault (*)
Halo: The Master Chief CollectionHaven (*)
Hellblade: Senua's Sacrifice (*)
Hello Neighbor
Hollow Knight: Voidheart Edition
Human Fall Flat
HyperDot
Hypnospace Outlaw
I Am FishIkenfell (*)
Immortal Realms: Vampire Wars
Injustice 2
Jetpac Refuelled (*)
Joy Ride Turbo (*)
Jurassic World Evolution
Just Cause 4: Reloaded
Kameo: Elements of Power
Katamari Damacy REROLL
Katana Zero XB1
Killer Instinct: Definitive Edition (*)
Killer Queen Black (*)
Last Stop (*)
Limbo
Lonely Mountains: Downhill
Lost Words: Beyond the Page
Lumines Remastered
Madden NFL 20
Maneater
Marvel's Avengers
Mass Effect: Andromeda
Middle-earth: Shadow of War
Mighty Goose
Minecraft Dungeons (*)
Mirror's Edge Catalyst
MLB: The Show 21
Monster Sanctuary (*)
Monster Train (*)
Morkredd (*)
MotoGP 20
Mount & Blade: Warband
My Time at Portia
Narita Boy (*)
Need for Speed: Heat (*)
Neon Abyss
Neoverse (*)
New Super Lucky's Tale (*)
NieR:Automata BECOME AS GODS Edition (*)
Night in the Woods
No Man's Sky
Nowhere Prophet (*)
Octopath Traveler (*)
Omno (*)
Ori and the Blind Forest: Definitive Edition
Ori and the Will of the Wisps
Outriders
Outlast 2 (*)
Overcooked! 2 (*)
Perfect Dark
Perfect Dark ZeroPeggle 2 (*)
PHOGS!
Pikuniku
Pillars of Eternity: Complete Edition (*)
Pillars of Eternity II: Deadfire — Ultimate Edition (*)
Planet Coaster: Console Edition
Plants vs. Zombies Garden Warfare 2
Plants vs. Zombies: Battle for Neighborville
PlayerUnknown's Battlegrounds
Power Rangers; Battle for the Grid
Project Winter (*)
PreyPsychonauts (*)
Rain on Your Parade (*)
RAGE
RAGE 2
Raji: An Ancient Epic (*)
ReCore
Remnant: From the Ashes
Resident Evil 7: Biohazard
River City Girls (*)
Rush: A Disney/Pixar Adventure
SableScarlet Nexus (*)
ScourgeBringer (*)
Sea of Thieves (*)
Second Extinction
Secret Neighbor
Shadow Warrior 2
Signs of the Sojourner
Skate 3
SkateBIRD
Slay the Spire (*)
Slime Rancher
Sniper Elite 4
Spiritfarer (*)
Star Renegades (*)
State of Decay 2: Juggernaut Edition
Stealth Inc 2: A Game of Clones
Steep (*)
Stellaris: Console Edition
Streets of Rage 4 (*)
Streets of Rogue
Subnautica
Subnautica: Below Zero
SUPERHOT: MIND CONTROL DELETE
Superliminal
Supraland
Surgeon Simulator 2
SnowRunner
Tell Me Why: Capítulos 1-3 (*)
Terraria
The Ascent
The Bard's Tale ARPG: Remastered and Renarkled (*)
The Bard's Tale IV: Director's Cut (*)
The Bard's Tale Trilogy (*)
The Catch: Carp & Coarse Fishing
The Elder Scrolls III: Morrowind
The Elder Scrolls IV: Oblivion
The Elder Scrolls V: Skyrim Special
The Elder Scrolls Online
The Evil Within
The Evil Within 2
The Falconeer
The Gardens Between
The Jackbox Party Pack 4
The Little Acre (*)
The Long DarkThe Medium (*)
The Outer Worlds
The Sims 2
The Surge 2
The Walking Dead: A New Frontier — The Complete Season (Episódios 1-5) (*)
The Walking Dead: Michonne — The Complete Season (*)
The Walking Dead: Season Two (*)
The Walking Dead: The Complete Season (*)
The Wild at Heart (*)
theHunter: Call of the Wild
Tom Clancy's Rainbow Six Siege: Deluxe EditionTorchlight III (*)
Totally Accurate Battle Simulator (Game Preview)
Totally Reliable Delivery Service
Touhou Luna Nights (*)
TrailmakersTropico 6 (*)
Two Point Hospital (*)
Undertale
Unravel Two
Unruly Heroes
Unto the End
Viva Piñata (*)
Viva Piñata: TIP (*)
Warhammer: Vermintide 2
Wasteland 2: Director's Cut (*)
Wasteland 3 (Xbox One) (*)
Wasteland Remastered (*)
We Happy Few
What Remains of Edith Finch (*)
Wilmot's Warehouse
Wolfenstein: The New Order
Wolfenstein: The Old Blood
Wolfenstein II: The New Colossus
Wolfenstein: Youngblood
World War Z
Worms Rumble
Worms W.M.D.
Wreckfest (*)
Xeno Crisis (*)
Yakuza 0
Yakuza 3 Remastered
Yakuza 4 Remastered
Yakuza 5 Remastered
Yakuza Kiwami
Yakuza Kiwami 2
Yakuza 6: The Song of Life
Yakuza: Like a Dragon (*)
Yes, Your Grace (*)
Yooka-Laylee and the Impossible Lair (*)
Zombie Army 4: Dead War
Gostou dessa matéria?
Inscreva seu email no Canaltech para receber atualizações diárias com as últimas notícias do mundo da tecnologia.